Private Practice Forms Starter Kit
All the Mental Health Forms

You Need
With

2013 CPT Codes

and

2015 DSM V Criteria



This Private Practice Starter Kit contains all the professional forms you need to start your private practice or update the forms for your counseling organization. As a professional therapist you know that your forms are the beginning of providing excellent service to your clients. Well organized and comprehensive mental health forms are a must to obtaining the information necessary to begin a professional mental health assessment that carries through to your treatment plan and finally to the discharge.
(SCROLL DOWN TO SEE LIST OF FORMS AND EXAMPLES)
If you need a comprehensive set of mental health forms, save yourself time and money… this comprehensive set of 17 professional mental health forms can be downloaded immediately and you can begin using them today.
And what's better then knowing that your Private Practice Starter Kit comes with a 100%, 30 day, money back guarantee. You can rest assured that your investment in your business and clients is protected with this guarantee.
These Forms can Save You Precious Time and Money
How? Because they are Microsoft word documents they can be downloaded immediately and saved to your own computer. You will then be able to streamline your intake process by emailing (if you choose) the intake paperwork directly to your referral. They will then be able to print out the forms and complete them in the comfort and privacy of their own home.
NOT TECHNICAL? – no worries – all the forms are also included in PDF format as well. That means all you need to do is just print and use. If you want to add your credentials in the header just use your professional stamp.
Here's a little bit of advice: When you email the forms to your clients state, "Please complete each form thoroughly (Check off each box and answer each question) If something does not apply please put n/a. Please return the completed forms to me at your first appointment." These simple words can save you and your client time and frustration.
The forms in your Private Practice Starter Kit are created in Microsoft Word and are Windows and Macintosh compatible. Once you down load your forms you can customize them by adding your own name, address and contact information in the header. Now you have your own professional set of mental health counseling forms.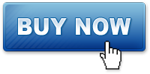 Your Private Practice Starter Kit can be




downloaded immediately for $69.97

and includes The following 17 comprehensive counseling forms:
1.) Phone Intake – The assessment begins with the first phone call.
2 & 3) Two different Personal Information and Insurance form. Form I is for those mental health therapists who provide the added service of filing insurance paperwork for their clients. Form II

assigns the insurance benefits to the clients

(this is useful when you collect fees up front and have insurance reimbursements sent to the client.
4.) Information and Consent Form – this form helps to ensure that the client is fully informed and involved in making decisions about their therapy. It can be easily modified to suit each therapist's own style of counseling practice and interventions.
5.) Biopsychosocial  – this comprehensive form helps clients begin formulating goals for counseling before they even have their first session with you.
6.) Intake Assessment – this therapy intake form maps nicely with the biopsychosocial to easily summarize areas of clinical concern and complete your mental health assessment.
7.) Progress Note – my personal favorite. This form includes all the essentials to be documented in a professional progress note.
8.) SOAP Note – Do you prefer to use SOAP format for writing your progress notes? We've got you covered!
9.) Client's Own Progress Note – To aid clients in making the most of their therapy experience, this form is useful for tracking homework assignments, remembering helpful tools and recording things to discuss in their next session with you.
10.) Release of Information – A necessary and straight forward tool to have on hand.
11.) Treatment Plan Form – For developing long and short term goals to formalize your treatment interventions with your client.
12.) Treatment Plan Review  – Use as a plan review and a discharge summary.
13. & 14.) Financial Evaluation Form and Sliding Scale Chart — Helps in assessing clients financial need for a reduction in fees.
15.) Discharge Letter and Evaluation form — Two documents in one. A discharge letter that includes an evaluation form to give your clients an opportunity to give you valuable feedback on your services.
16.) Client Services Log  — Use to track appointments and client payments.
17.) Statement of Services — A detailed billing statement.
To see examples and the professional layout of some of the forms in the Private Practice Starter Kit click on the links above.
As soon as you place your order, you can download your
new professional counseling forms for immediate use…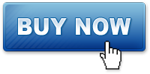 (Important: Your product will be delivered to you through a secure download page. You will also receive an email directing you to the download page.)
Bonus Tool for Therapists and Counselors
For the one low price of $69.97, with the 30 day money back, no questions ask guarantee, you will receive in your package a Communications Skills Summary. This is a powerful, 3 step process that will help your clients to learn the all important skill of active listening.
More Bonus Tools!!
When working with couples where do you begin? This Rate Your Marriage assessment addresses 10 aspects of a committed marriage relationship and will give your couples a structured format to begin assessing, communicating about, and addressing the health of their relationship.
Even More Bonus Tools!!
As a third Free Bonus Tool, I will also include a Food Mood and Activity Log. This form helps you and your client to track progress when there are nutritional and exercise interventions being utilized.
These 3 bonus tools (+ the 17 professional counseling forms) are available when you order your

Private Practice Starter Kit

for

$69.97

, with a 30 day, no questions asked, guarantee.
To order now click below…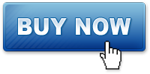 (Important: Your product will be delivered to you through a secure download page. You will also receive an email directing you to the download page.)